Product Description
This world, tastes better
Zeus is a 100% natural yogurt that uses farm-to-table ingredients and maintains a sweet and delicious flavor."
Consumer Trends and Health Consciousness
After research… Ecuadorian consumers expect transparency and venture to try new brands considered more 'artisanal'.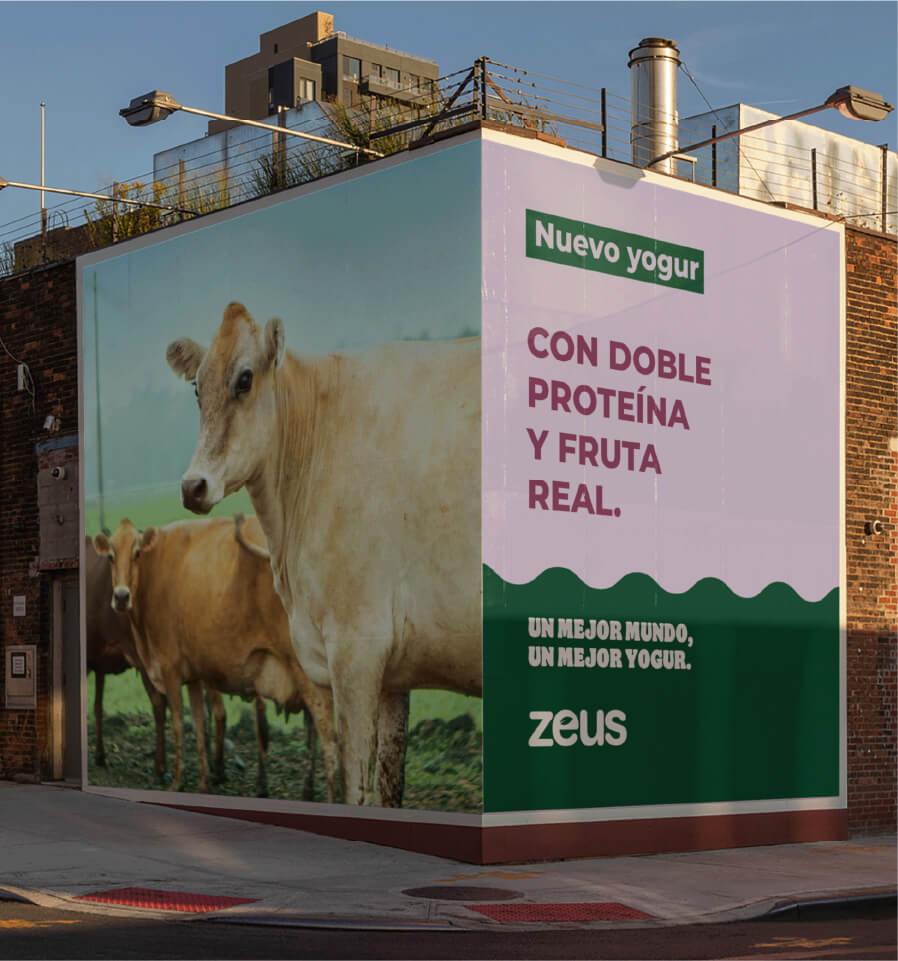 Brand Redesign and Expansion
Analyzing the previous brand… the challenge was to expand the visual codes and separate them from this imagery.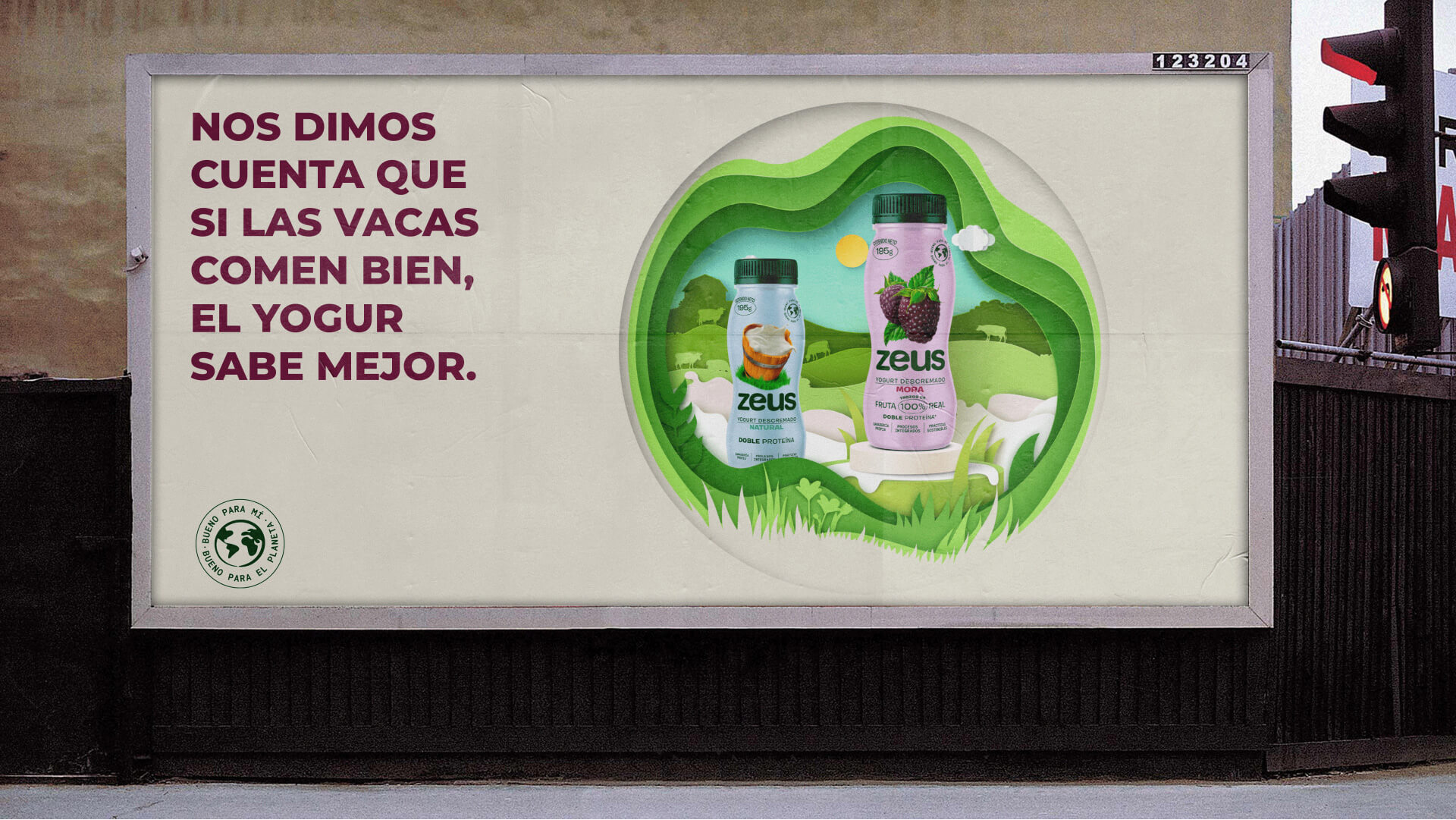 New Packaging and Brand Universe
Thus, we gave life to a new line of packaging where the ingredients play a starring role.